TYC Book Club 2023 Reading Season

Meeting Dates :
JAN 14, MAR 12, MAY 21, JUNE 25, JULY 23, AUG 20,
SEPT16 (Note date change to Saturday: Bill's Game)

OCTOBER 15th at Claudia Lewis' home
Linda and I will be posting titles for this year's books in the next
couple of months. We choose a variety of books based on suggestions from members as well as book reviews and other recommendations. We are looking forward to another year of reading, thinking, talking, and having fun with a wonderful group of people. Our book discussion adds another layer of connection to the TYC community; everyone is always welcome to attend. Happy reading!
Linda and Denise
Meeting #1
In October the Book Club met. We decided to schedule another meeting in January on Saturday, January 14th (with a bad weather back- up date of January 21).
We will read Lady Clementine by Marie Benedict. We will meet at Claudia Lewis's house at 12:00 until 2:00.
The book is an historical fiction account of the life of Clementine Churchill, the wife of the most famous prime minister in British history. It is a page turning story of a remarkable woman married to a most remarkable man. As usual, everyone is welcome. As time gets closer, please let Claudia know if you will be attending.
Meeting #2 March 12th, 2023 at Claudia's home from 12:00-2:00. Please call Claudia to let her know if you will be attending.

Horse by Geraldine Brooks
b
Horse published in 2022 is a work of fiction inspired by true events. Pulitzer prize winner, Geraldine Brooks, uses the history of a famous nineteenth racehorse to explore the legacy of slavery. It is a classic horse story, a boy forms a bond with a horse, but it is so much more than that! Happy reading. We look forward to a lively discussion.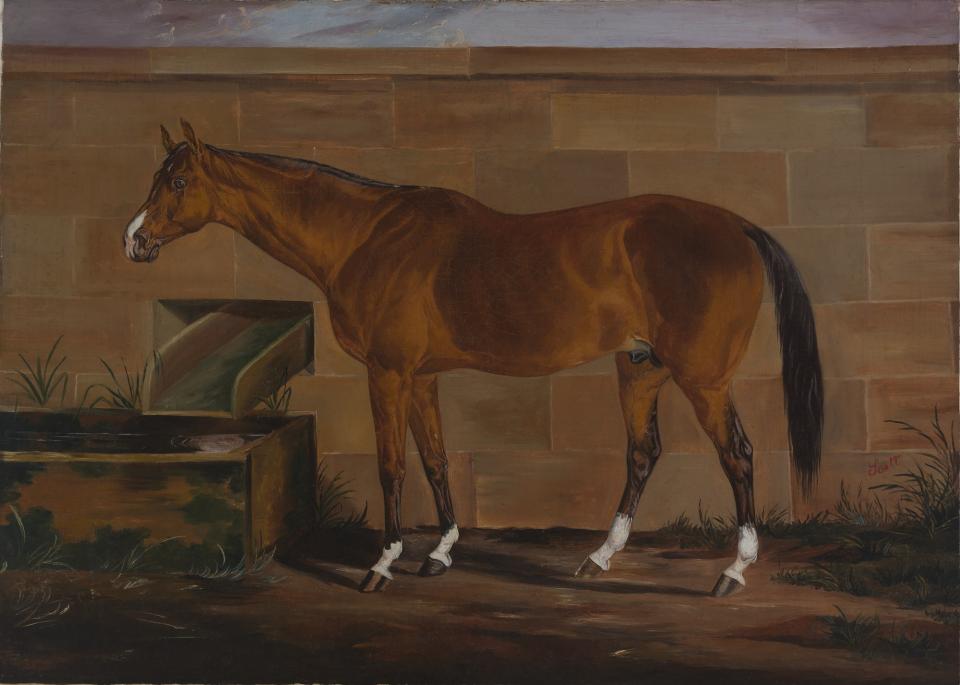 Famous Portrait of Lexington painted by Thomas Scott in the 1850's.
This is a link Geraldine Brooks' very interesting website. You might want to take a look at it before our meeting!

Website with Further Information
Painting by Edward Troye, American equestrian artist. Title of the painting is Richard Singleton with Viley's Harry, Charles and Lew.Richard Singleton is the name of the horse and Harry Lewis, called only Harry in the title is supposedly Jarrett's father in the book.

Meeting #3 May 21 Lessons in Chemistry by Bonnie Garmus
meeting at 12:00 - 1:00 in the TYC clubhouse.

Good Reads describes this book as:" Laugh-out-loud funny, shrewdly observant, and studded with a dazzling cast of supporting characters, Lessons in Chemistry is as original and vibrant as its protagonist."
The book is about women's lives and careers in the late 50's and early 60's. It follows the story of Elizabeth Zott, a brilliant chemist who is forced to become a television chef when she finds herself a young, single mother. We will have some fun with this one!
Apple TV has created a series based on the book starring Brie Larson. It promises to be quite good.

Meeting # 4 June 25, 2023 at TYC 12:00-1:00
The Book Woman's Daughter by Kim Michele Ricardson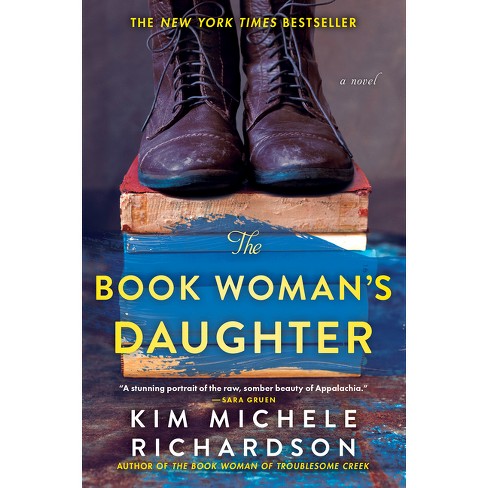 You may have read an earlier book also based on the Pack Horse Librarian Project called the Book Woman of Troublesome Creek. This book is a follow up, but it stands on its own, and was highly recommended by a several of book club members, who called it a page-turner.
Description of book from Amazon: "In the ruggedness of the beautiful Kentucky mountains, Honey Lovett has always known that the old ways can make a hard life harder. As the daughter of the famed blue-skinned, Troublesome Creek pack horse librarian, Honey and her family have been hiding from the law all her life. But when her mother and father are imprisoned, Honey realizes she must fight to stay free, or risk being sent away for good."
Meeting #5 July 23 at TYC 12:00-1:00 pm
You Are Not Forgotten by Evelyn Grubb and Carol Jose
Kim Race has met the author whose story was intriguing to her. She will have copies available for purchase of $10 each. She is making this available to book club members because the publisher has had some problems. The book sounds fascinating.

Description of the book from Amazon:
You Are Not Forgotten is a story of courage, honor, and personal growth told by the woman who lived it. Evelyn Fowler Grubb was an American heroine and an eyewitness to the history recorded in this book. She was the wife of U.S. Air Force Lt. Col. Wilmer Newlin Grubb who was shot down over North Vietnam in 1966 and photographed alive and well at his capture. Throughout the course of the war, Evelyn and thousands of other wives and family members were unable to get information or contact their loved ones. The U.S. government was unable to get reliable information and was hesitant to release unconfirmed data. The North Vietnamese government refused to provide information, and completely ignored the Geneva Conventions. This book traces the heart-rending journey of these families through the life of Evelyn Grubb and her family.
Meeting #6 Aug 20 at TYC 1:00 to 2:00 p.m.
Foster by Clare Keegan
We do not usually select novellas as our choices, but this short book is beautifully written, not flowery, not over the top. Even though it is short, it has the emotional impact of a long novel. You will easily finish this book in a day or two, but don't rush through it. It is understated and perceptive, just the kind of book to read on your porch on a summer afternoon.
The story is set in rural Ireland in the 1980's. It is told from the point of view of a young girl who is sent away to distant relatives to ease life for her mother, who is expecting yet another child. The book has a small plot, but we think there may still be much for us to discuss.

Claire Keegan is a well-respected Irish writer, one well worth reading.

Meeting #7 (Note Date Change to Saturday, September 16th)
Demon Copperhead by Barbara Kingslover
This book is receiving a great deal of attention so we thought it might be a good one for our book club to read and discuss. Kingsolver is a very well-known and well-respected writer. The book addresses poverty and the opioid epidemic in a poor county in Virginia so it not a light book, but the main character, a teenage boy, experiences the themes of Charles Dickens' classic novel, David Copperfield. (It is not necessary to re-read David Copperfield to appreciate the book, but the book definitely is a nod to David Copperfield.) The book may do what books can do so well--allow us to understand lives that may not be like our own.

Many readers enjoy the character of Demon Copperhead. He is both naive and experienced. The question we may ask is how does a young boy who has as much bad luck as you can imagine, survive?

Meeting #8 Oct 15th at Claudia Lewis' house
The Mystery of Mrs. Christie by Marie Benedict
We promise this is the last Marie Benedict book we will read, but the group has found her historical fiction interesting. So we are going to go with one more--this one examines a mystery around Agatha Christie, herself. Fans of Agatha Christie may find this especially interesting.