We are happy to say that the TYC Book Club is entering its tenth year!

When Linda and I first started the TYC Book Club in 2008, we were not sure how many people would attend our meetings, but over the years we have been delighted with the turnout. Some of you are dedicated participants who never miss a meeting while others come occasionally. We are happy to see you either way!
We meet once a month on Sundays throughout the boating season from 12:00 p.m. until 1:00 p.m. in the TYC clubhouse from May through October. We have one winter meeting at a member's home in March of each year.
The book club has become a special part of TYC. Not only is it a good way to talk about books, but it is also a wonderful way to come to know other TYC members and strengthen the bonds of our community. Everyone is always welcome to attend. Below you will find the list of books for this year. We hope you will join us.
Denise David and Linda Maddigan

Meeting #2
May 20 Before We Were Yours by Patrica Wingate
Patricia Wingate sheds light on a shameful true story of child exploitation. The story shifts between the present and the past revealing the unscrupulous behavior of those in charge of an orphanage in South Carolina in the 1930's.
Meeting #3
June 10 The Other Einstein by Marie Benedict

This book poses an interesting question:

What if Mileva Marić, Albert Einstein's first wife, contributed more to the theory of relativity than anyone knew?

It should make for an interesting discussion.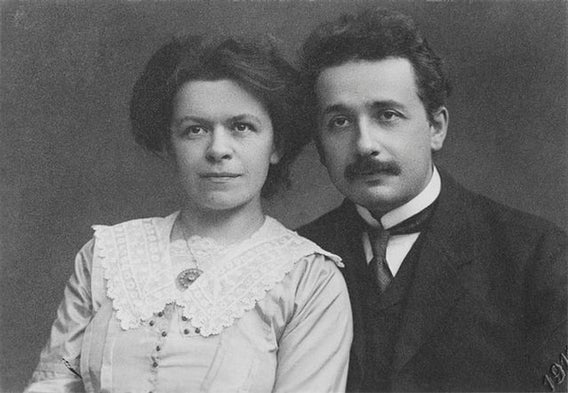 A picture of Mileva and Albert from an article in Scientific American which offers some documentation for the ideas presented in the book.
Meeting #4
July 15 The Great Alone by Kristin Hannah
"In 1974, a troubled Vietnam vet inherits a house from a fallen comrade and moves his family to Alaska." from Kirkus Review
A great turn out!
Meeting #5
August 19 The Storyteller by Jodi Piccoult
(
Please note: Small Great Things was mistakenly listed as the suggestion at first, but it was in fact supposed to be The Storyteller, suggested by Carol Goulah. Sorry for any confusion.)
"A baker enlists a Nazi hunter to entrap a nonagenarian who may have brutalized her grandmother in Picoult's ambitious novel." Since our group enjoyed Lilac Girls last season, this may also provide for some good reading and some good discussion.


NOTE: September 8th
TYC Commodore's Tea, our speaker, Denise Reichard, will portray Elizabeth Cady Stanton, and the struggle for women to gain the right to vote. New York State gave women the right to vote one hundred years ago three years before any other state!
Belva Lockwood: The Woman Who Would Be President by Jill Norgren
As women, we need to remember our history. This book will introduce us to a brave woman, who was born in 1830, but you may not realize that she was born in the Niagara County community of Royalton. We owe it to her to read her story.
"In the years just after the Civil War, as women began joining the legal profession, only a handful of spirited applicants succeeded in breaking through the cultural barriers that made it difficult to train for the law or win bar membership.
Female brains, it was thought, were unfit for the strain of mental exercise. The hostility toward women with professional aspirations was so great that only the very brave pushed ahead.
Perhaps the bravest was Belva A. Lockwood."
This book should lead to a great discussion, especially after our tea speaker's portrayal of Elizabeth Cady Stanton, who worked so hard to gain women's right to vote.
Meeting #7 October 14th
Sea Trials: Around the World with Duct Tape and Bailing Wire
By Wendy Hinman
We thought this book would make an interesting read at the end of another season. It documents the true story of a family, mother, father and two children, aged thirteen and ten, who undertake an around the world voyage on a 40-foot sailboat. An excerpt of the book appeared in Sail Magazine.